Constitutional Court News
All citizens shall be obliged to observe the Constitution and laws, and to respect the rights, freedoms, honour and dignity of others.
CONSTITUTION OF THE REPUBLIC
OF UZBEKISTAN
Article 48
Citizens working on hire shall be entitled to a paid rest. The number of working hours and the duration of paid leave shall be specified by law.
CONSTITUTION OF THE REPUBLIC
OF UZBEKISTAN
Article 38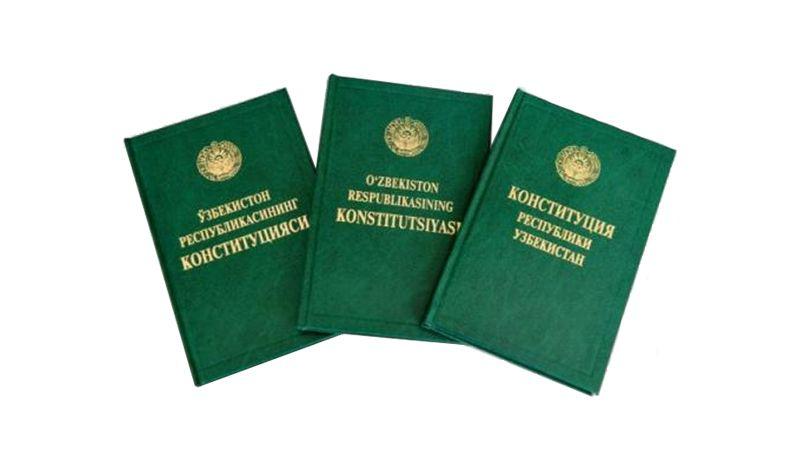 International organizations

Tashkent city, 100163, Islam Karimov street, 43

+99871 238-29-21

09:00–13:00, 14:00-18:00 Monday - Friday